After an absolutely gorgeous engagement session, we were anticipating a simply beautiful wedding for Murphy and Rebecca on a campground in Vermont.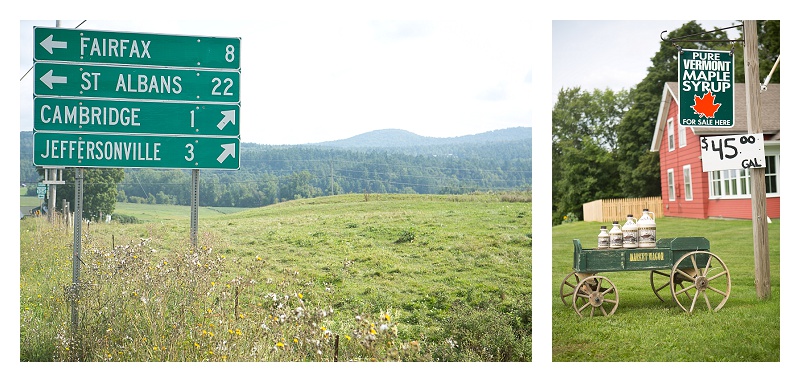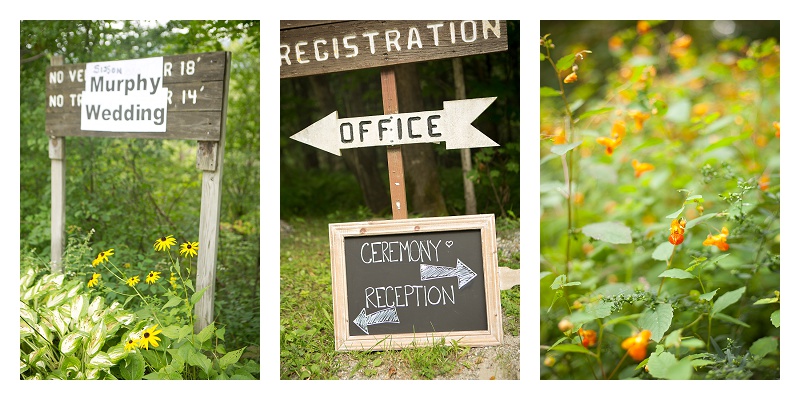 The setting was absolutely stunning.
And this bride and groom just couldn't wait to get married.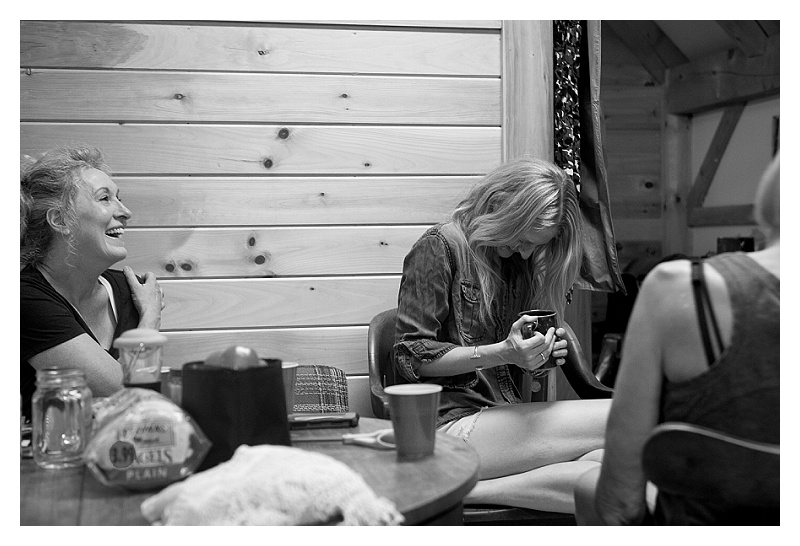 What could be more lovely than a rushing river, ripening apples, wildflowers and hay bales?

The excitement was palpable as the groom and his good friend and officiant waited in bare feet at the front of the aisle and another friend seated atop a fallen tree stump played lilting music that floated into the forest.  

The space was filled with laughter and a clear feeling of wonderful wishes for this pair.
On a perfect August afternoon, the music changed, the bride appeared with her father and the moments flowed together to join these two as husband and wife.


Their handwritten vows left not a dry eye and just as equally filled the space with laughter as they promised each other a life of adventures big and small and gratitude for the joy and fulfillment they have found together.

And in a moment, they were husband and wife.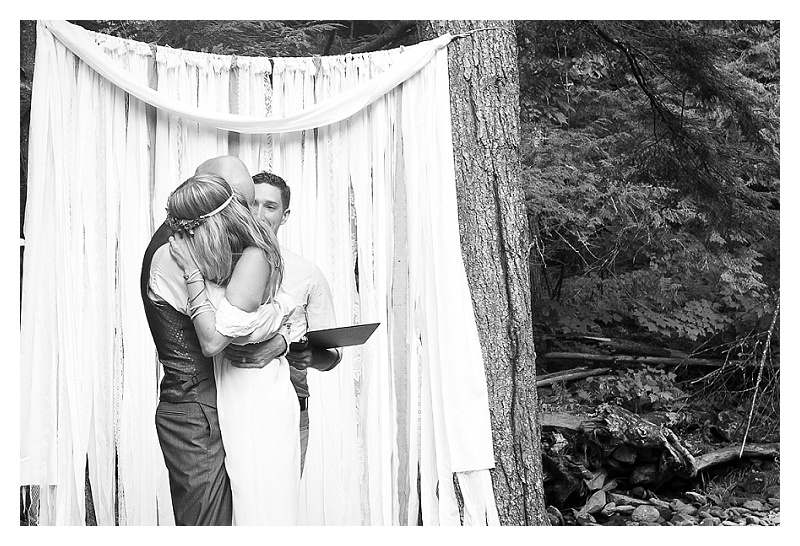 I couldn't contain all of this beauty in just one post, so come back next week for all of the amazing reception details and beautiful portraits.