I am a creature of the spring and the summer. So this morning, as I reached for my fall jacket, realizing that it was too cold for a one-layer walk to the bus, I found myself daydreaming about summer and the traveling to beautiful warm places. In case you are also craving some warm sunshine, I thought I would share some pictures from our trip through the Pacific Northwest.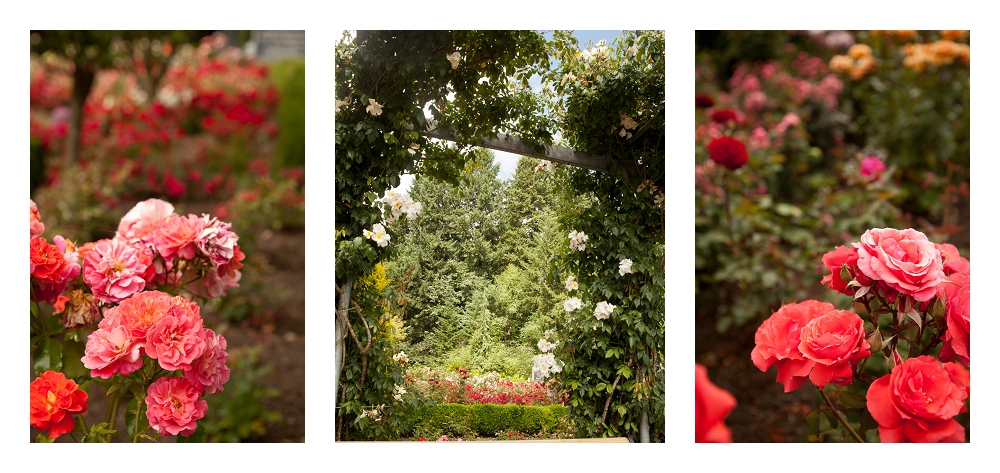 My husband and I kicked off our trip in the City of Roses: Portland, Oregon. I didn't realize how literally that name was meant.
The Portland Rose Test garden, was one of the most beautiful displays of flowers I have ever seen. The air smelled divine. The colors and variations were astonishing. I kept wishing I had a bride and groom to photograph amidst the display.
Fully saturated with colors and a little warm, we wandered up the hill to find the Japanese garden. As we entered through the archway the cool, quiet suffused the summer air.  The entire landscape had been so thoughtfully composed in a mixture of greens, textures, and elegantly arching lines,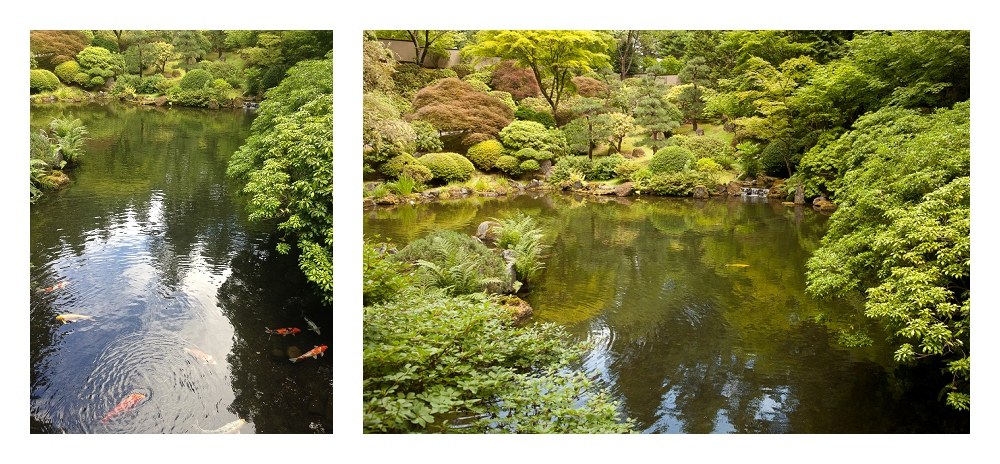 We were told by the guide that every element of the garden was crafted purposefully. The bench in the far right picture (it's tiny on the edge) was the first piece installed and it took months to determine the exact height of the center stone that would be most advantageous to the space as a whole.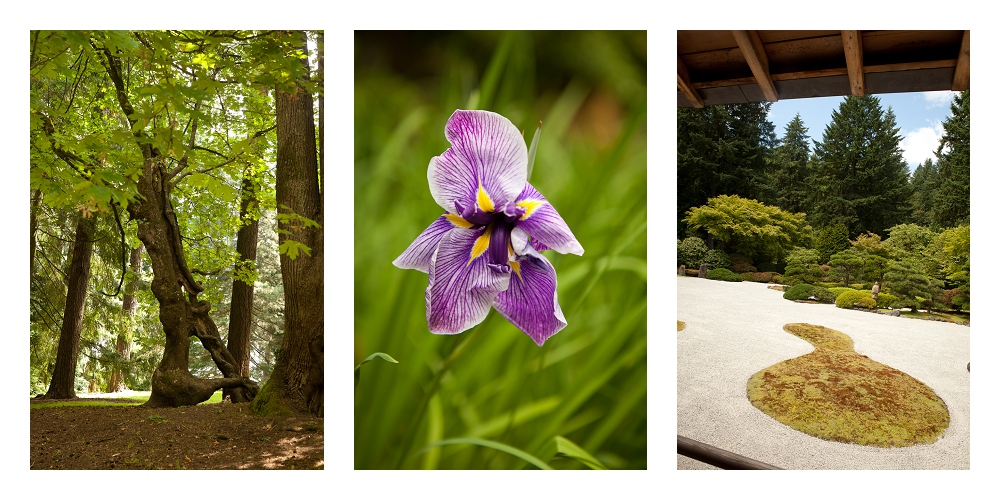 The trickle of the water and the movement of the koi were so relaxing. We would have stayed here all afternoon, if we hadn't gotten hungry for lunch.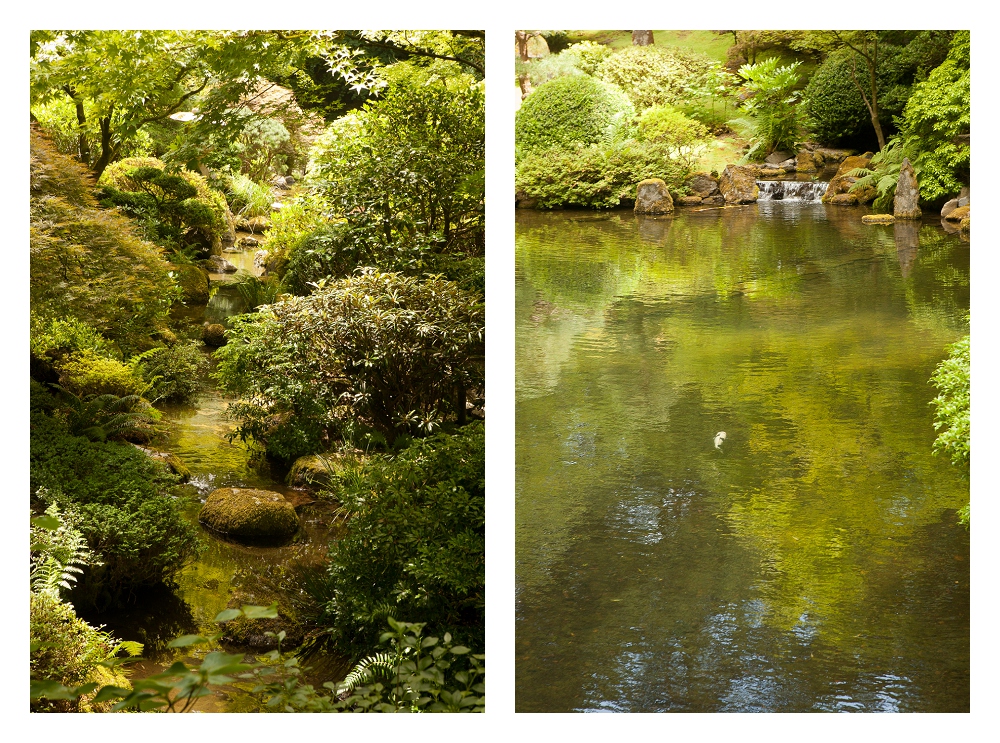 Portland was filled to the hilt with farmer's markets. We certainly didn't take advantage of every market, but I think that we tried.
Once our friends, Andy and Caitlyn joined us in Portland, we had to head south. However, before we left, we visited the Portland State University farmer's market in the morning, but made sure to leave early enough that we could get to the Corvallis farmer's market for lunch.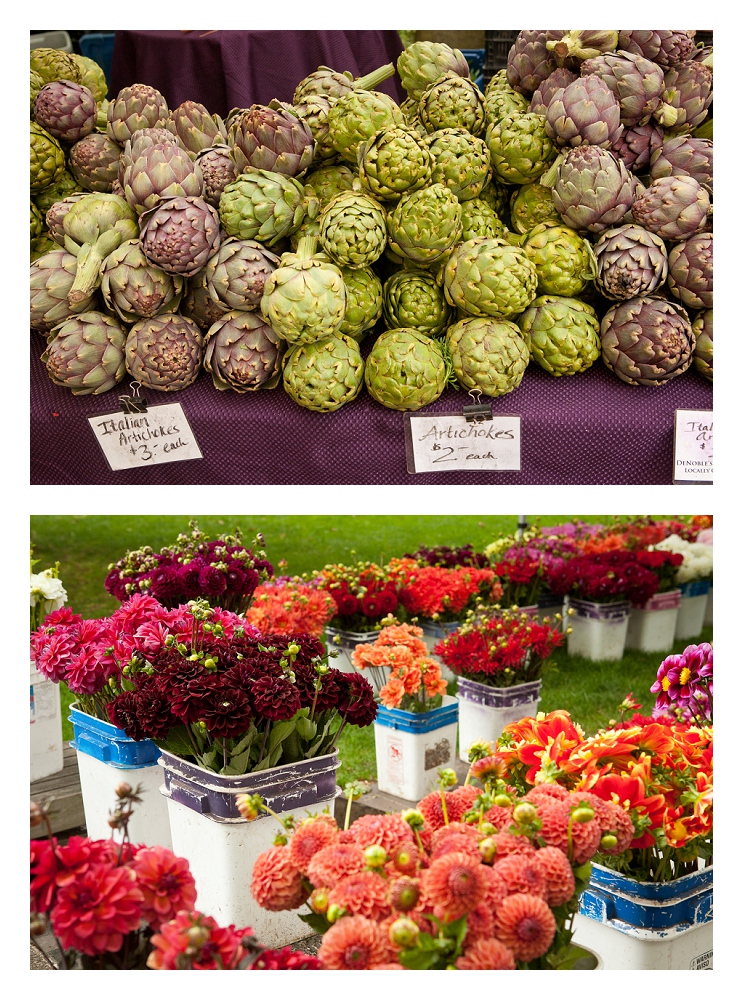 Yes, we are those people. But, who wouldn't be with warm artichoke filled tamales for breakfast in Portland, and a lunch by the river with sun-warmed berries and fresh local goat cheese.

We were lucky enough to stay with Jason's best friend's parents in Corvallis (we brought his mother some of those lovely zinnias). In Corvallis, we hiked Bald Hill for this beautiful view. Truly, I found myself wishing that we could pull off and go hiking most of the time that we were in Oregon. I even tried to convince the group more times than maybe I should have (sorry guys!), but every vista was so lovely that I just wanted to see more.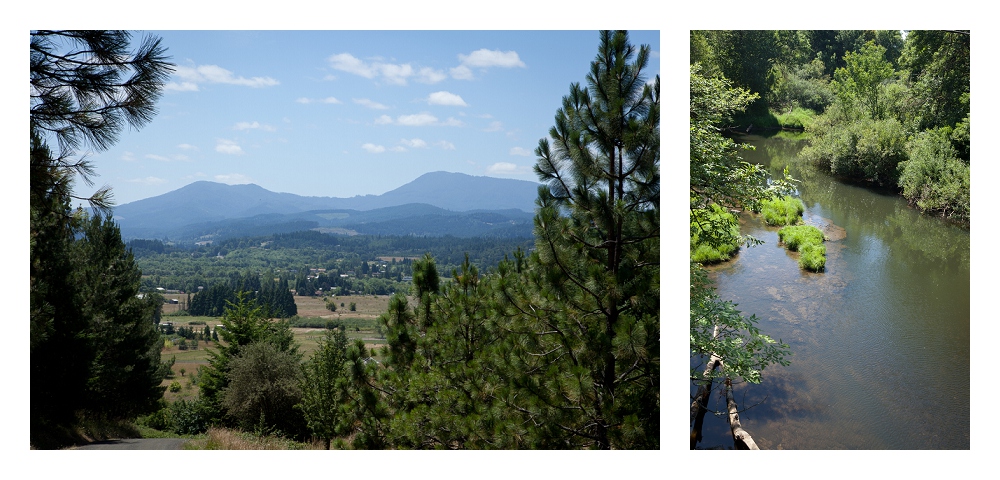 After a warm trek up the "hill" (which in our parts of the country we would call a mountain), we found a local waterhole and went swimming. It felt like Michigan, with the train trellis over the water, and children floating on the water in an air mattress. We even found a baby crawfish!

As we continued south, through Oregon wine country, we stopped at a wonderful vineyard overlooking this view. We learned how to appropriately smell and taste wine. Now, we can at least look like those obnoxious people slurping their wine to "taste the notes of plum". Realistically, I think knowing that we could will be enough for us. We then stayed in Ashland, Oregon, home of the Shakespeare Festival. I loved Ashland: the quaint downtown, the adorable houses on the hill overlooking the mountains, the free "green show" on the town commons every night. I was having images of retiring there, eating good food with friends outdoors under the twinkling lights hanging in the arbors and then taking a stroll at dusk through the neighborhood. Although, we are far from retirement, on our walk through the neighborhood, we did see two baby fawns feeding from a mother doe in someone's backyard. We couldn't have been more than four feet away from them. It was magical. Did I mention, I really loved it there?
Having reached our southern most point of our trip, we turned back towards Portland. On the way, we found another river and stopped for a dip. Here, Caitlin found this amazingly cool Goliath slug. On this trip we learned A LOT about slugs. Caitlin had done a unit for her fourth grade class on snails and mollusks, and honestly, she helped us all to see the world in a more fascinated way. It is one of the many things I love about Caitlin, is her intense curiosity about the world around her and how she shares that with others.

On the way back we stopped in Eugene, OR, where we captured the view from Spencer's Butte. There's a pun here, but I'll just say that it was gorgeous. As we sat at the top admiring the stunning views of the Willamette Valley, a flight of butterflies circled around us. I feel so lucky to have gotten to see a piece of Oregon's beauty.
After another stop in Portland, we left Oregon and made our way to the Olympic peninsula and Lake Quinault in Washington. I had never seen a temperate rainforest before and was overwhelmed. The hiking trails were studded with berries in hues from amber to amethyst. The trees were dripping with moss. There was a crazy juxiposition of scale throughout the forest, from clover the size of your palm and leaves the size of Caitlin's head, an entire forest of tiny trees on the cross-section of a log.

Andy, Caitlin, Jason and I happened upon a rustic lodge restaurant after our hike, where we enjoyed a bottle of wine and a stunning view over the lake.  And what could make it more perfect?  Lawn sports!  It's like they knew we were coming.  After dinner, we took a drive to see the waterfalls further down on the peninsula.  We couldn't believe it when we spotted in the field a whole herd of wild elk, even a mother with two babies.

A photographer is always a photographer, even on vacation.  So, to get the pretty morning light, Jason and I woke up before the dawn so I could get the truly lovely photos.  This was the view out of the front door of our cottage.  Following are just a few of the images from our hike.

Our last stop was just a quick couple days in Seattle.  The city was fantastic: beautiful, with views of city, water and mountains (above is Mount Rainier), closer together than I have ever seen in a metropolitan area.  The second grader in me still thought that the coolest part of the entire stay in Seattle was watching the salmon jump up the fish ladder.  Although it reminded me of an elementary school field trip, I loved it.  The struggle, the victory, the defeat as the fish swam and then hurtled themselves against the current up to the next step of the ladder to make it home to spawn.  Those fish were working way harder than I ever work in a Baptiste Yoga class!  If they broadcast that, I just might watch it.  Although, I was cheering too hard to photograph the fish, I do have a few images from the lovely botanical gardens next door.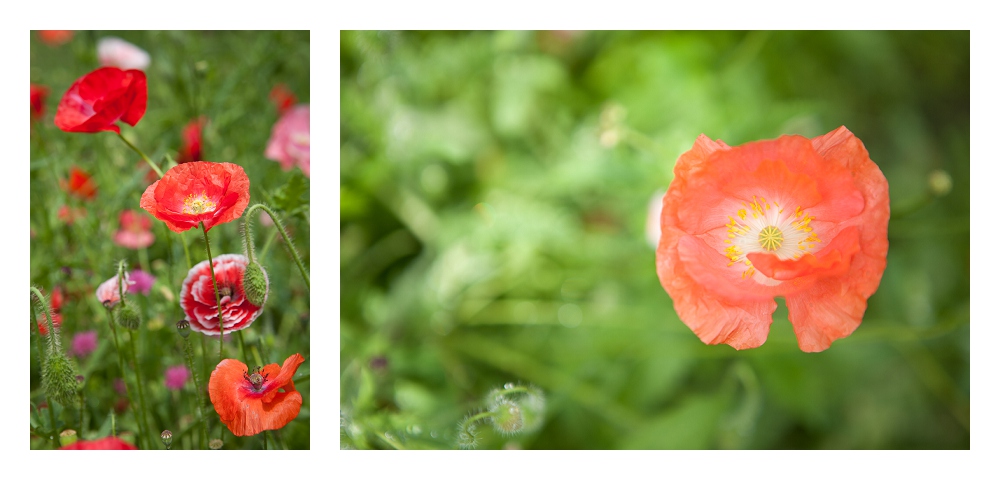 I am so grateful that Caitlin and Andy came adventuring with us.  We listened to lots of NPR podcasts; had wonderful conversations and saw a new part of the country that I cannot wait to return to see again.  This is one of the many reasons I love photographs, because this way we can return again and again whenever we choose.