The first day of December continued a week bursting with celebrations: Thanksgiving, Hanukkah, and family birthdays.  No better day could have been chosen for Sue and Andrew to rejoice in two more rites of passage for their eight month old, Adalynn.
This personalized ceremony held at their home included both a baby naming and a baptism, combining the traditions of both of their families.  Each detail of the day was infused with meaning and intention.  The hat that accompanied the baptism gown was made from a handkerchief Adalynn hopefully will carry at her wedding, just as Sue carried her baptism handkerchief when she married Andrew.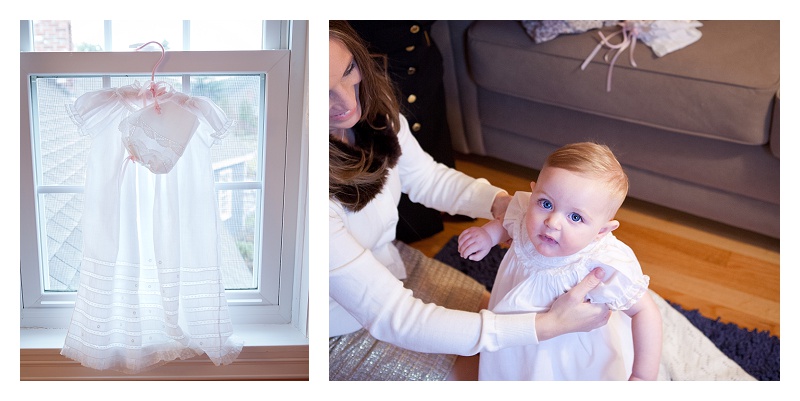 Such loving family gathered for the day's events, including both sets of grandparents, aunts, uncles, cousins, and dear friends.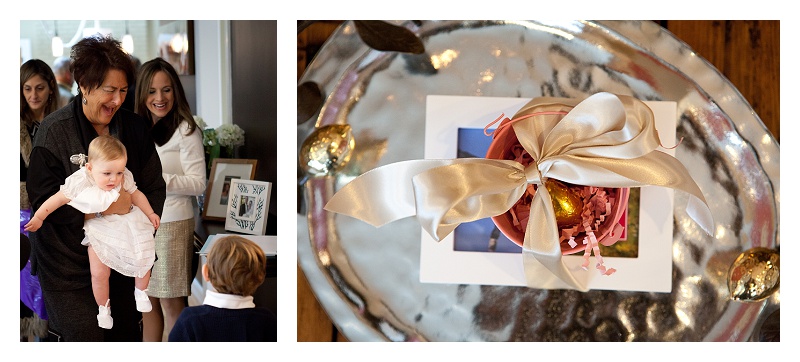 The ceremony included special nods to the journey the couple have taken.  From the wedding yarmulkes and unity candle, to the ceremony Sue wrote to honor each individual in their community, the entire event was a reflection and a celebration of their gratitude and joy to have reached this point with their family.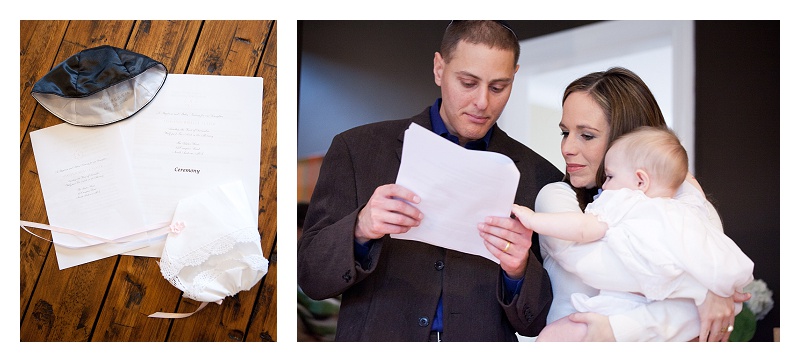 To celebrate Hanukkah each of the cousins was asked to light a candle.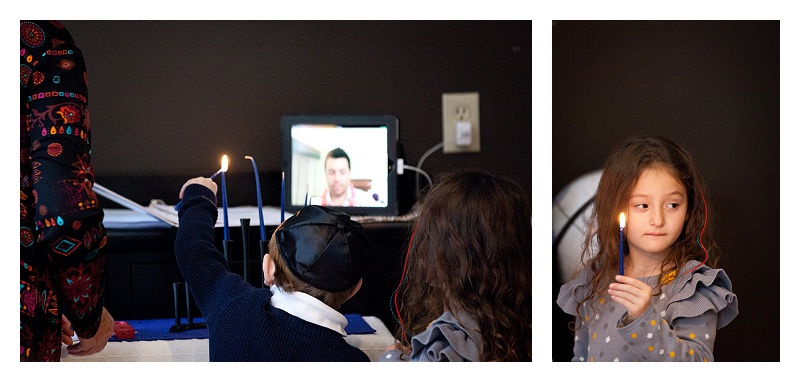 Remarkably, the number of candles to be lit that day was exactly the same as the number of cousins!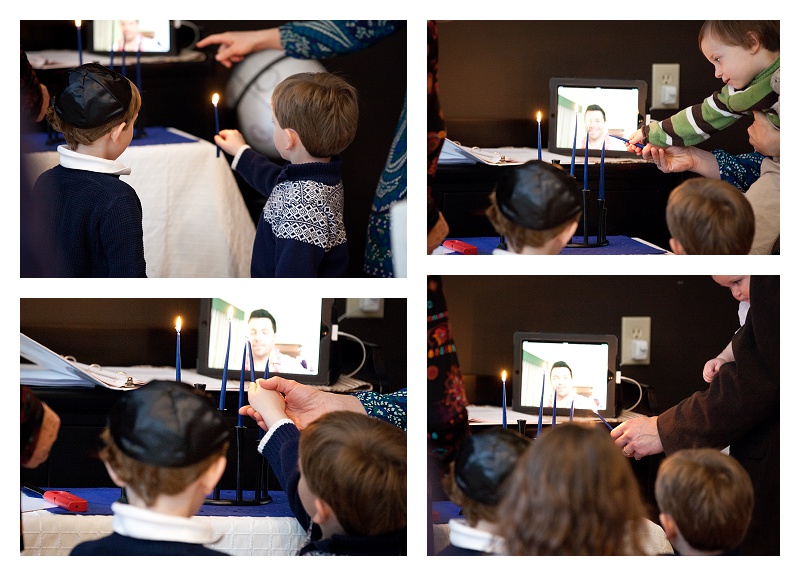 The baby naming portion was tremendously moving as Andrew's father bestowed onto Adalynn her Hebrew name, a name passed down through their family.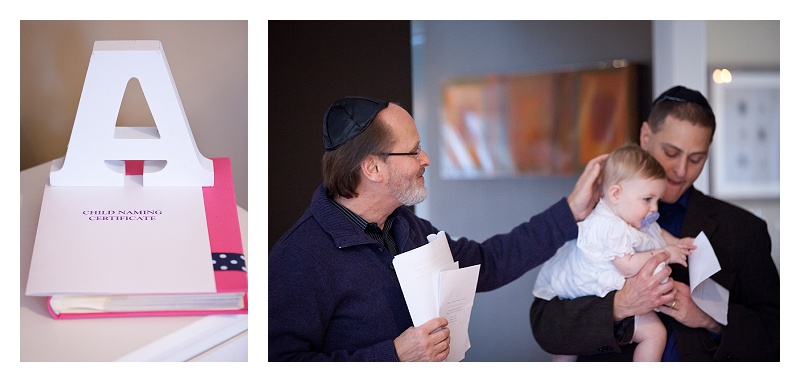 There was not a dry eye in the house, as each person in the room reflected on the miracle of this event as it unfolded.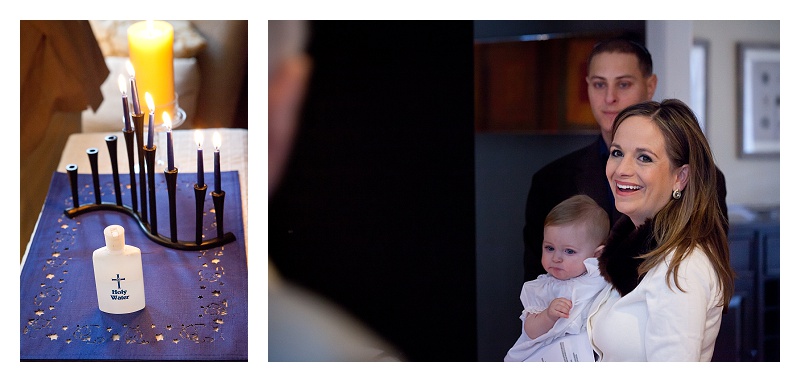 Adalynn's godfather, Sue's brother, could not join in person, but the wonders of technology allowed him to be a part of the ceremony.  It was a marvelous moment to see baby and godfather touch hands through the screen.
Afterward, the celebration continued with food, birthday cake, children playing and lots of merriment.
I felt such deep gratitude to stand in the room among the tears and laughter which symbolized such a strong community of love and support that will grow with Adalynn throughout her life.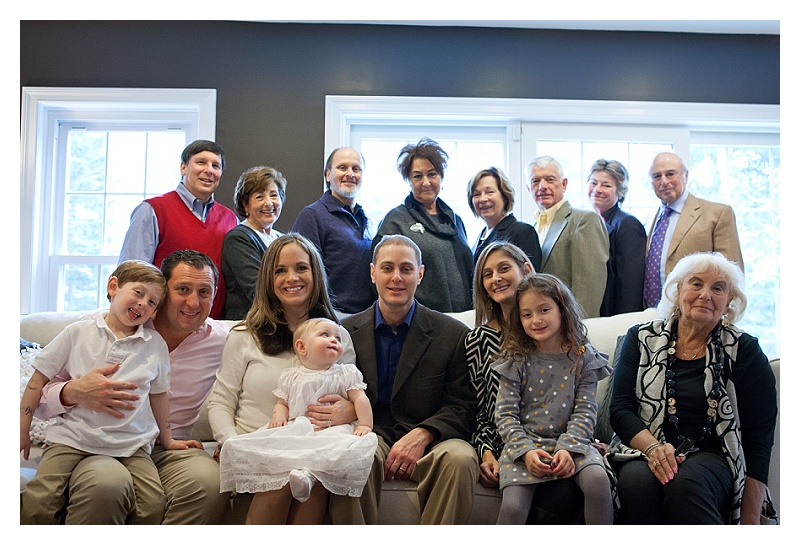 This family, biological and chosen, loves this baby and her parents fiercely and it was truly inspiring to witness.
To see how much Adalynn has grown in eight months, you're welcome to visit the gallery of images and blog post from her eleventh day.