Theo: One Year Old
On September 18, 2015
0
Comments -
Baby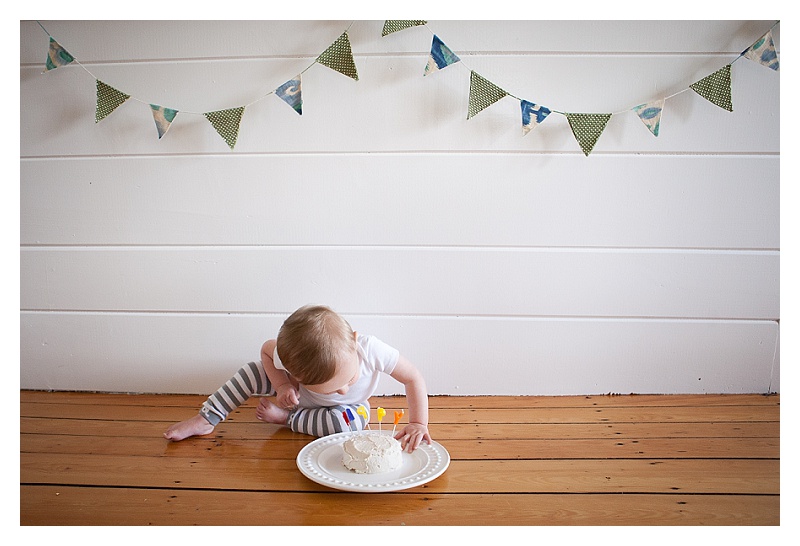 How incredible to watch this little man grow up over the last year.
To celebrate his first birthday, he also got his first cake, made just for him.  Although he had been eating solid foods for a while, this first foray into cake was more about exploration than eating.
It's just amazing to see how much he grows each week.  Two weeks later we took family portraits at Mill Pond, where the Moerleins spend so much time throughout the year.  Look at how much he has changed!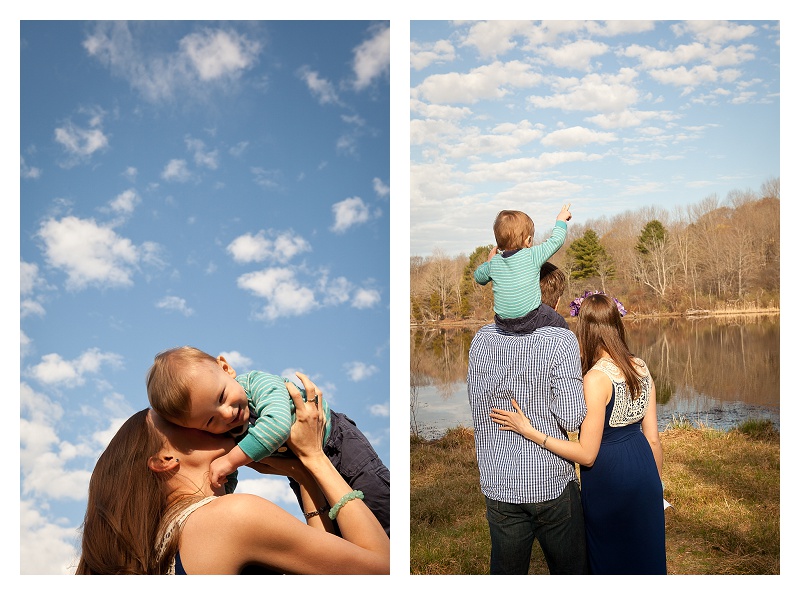 This week, he was standing and toddling, but was still working on walking without assistance.
I think that makes this week one of those special times where as a photographer I get to capture the moments that add up to the big milestones.  That has been one of the things that has made me feel luckiest about getting to see Theo grow and photograph him throughout this year.  It's amazing to see so many moments: big and small, that make up a first year for such a delightful little guy.
Theo had really started to get into books around his first birthday and Dinosaur Kisses was his favorite book.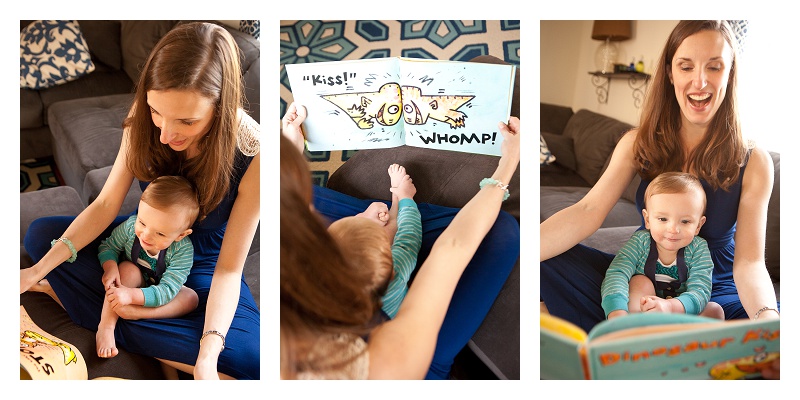 Theo has been just the biggest joy in his parents lives and I adore him tremendously.

We are all so very, very happy to have him around.  It will be so much fun to watch him continue to grow and develop, and hopefully become the older, cooler friend to our little one when my husband and I welcome our addition sometime in the next month.  It's incredible to have so much wonderfulness in your life and the Moerleins are such a big part of that for our family.