Emily Dylan: First Comes Love
On December 5, 2014
0
Comments -
Wedding
After their adorable engagement session in the arboretum, it was obvious that Emily and Dylan's September wedding was going to be absolutely lovely.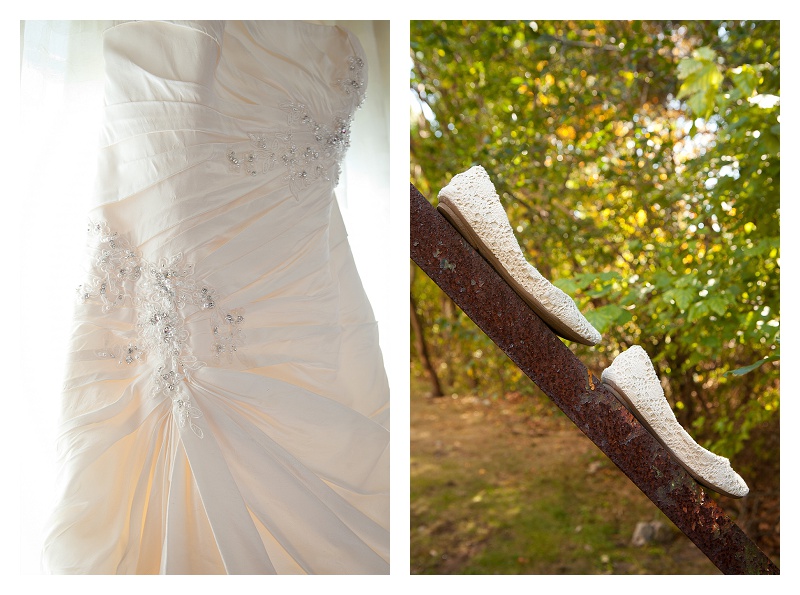 The autumn day couldn't have been more perfect, skies were blue and the bride and groom were smiling from the start.  I loved that Emily chose a lovely beaded dress, but paired it with pretty and comfortable flats for her outdoor ceremony at Jamaica Plains Pond.
The pair started their morning getting ready together.  Emily and Dylan wanted to spend the entire day together and were really thoughtful about making the day special.
Allison, Emily's twin sister, beautifully did her make up (even getting Emily to put on the lipstick that Emily worried might look too dark, but photographed just right).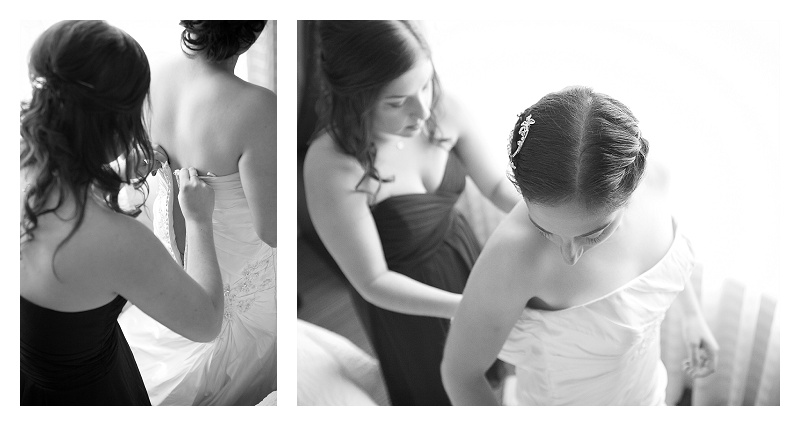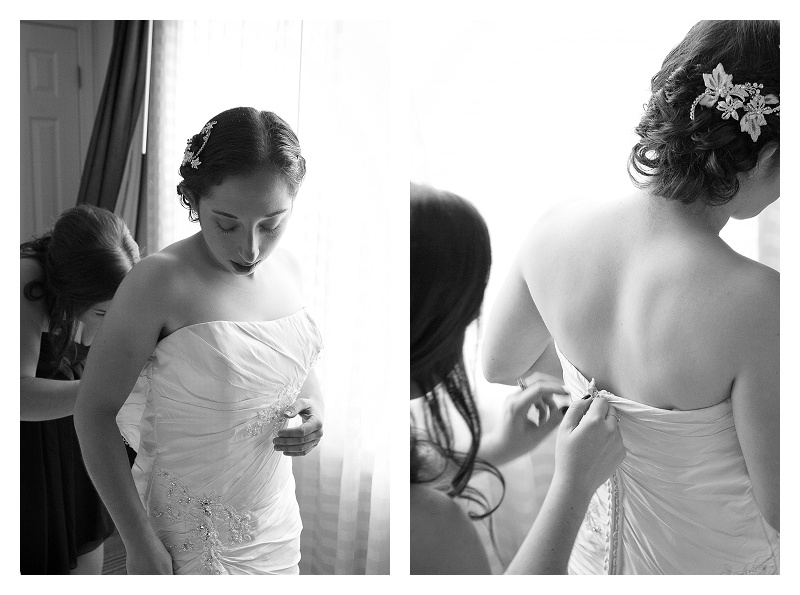 This is one of my favorite moments of the entire day.  When the dress is zipped up on the official day and all of a sudden everything about the approaching wedding feels real and filled with more emotions than words can capture.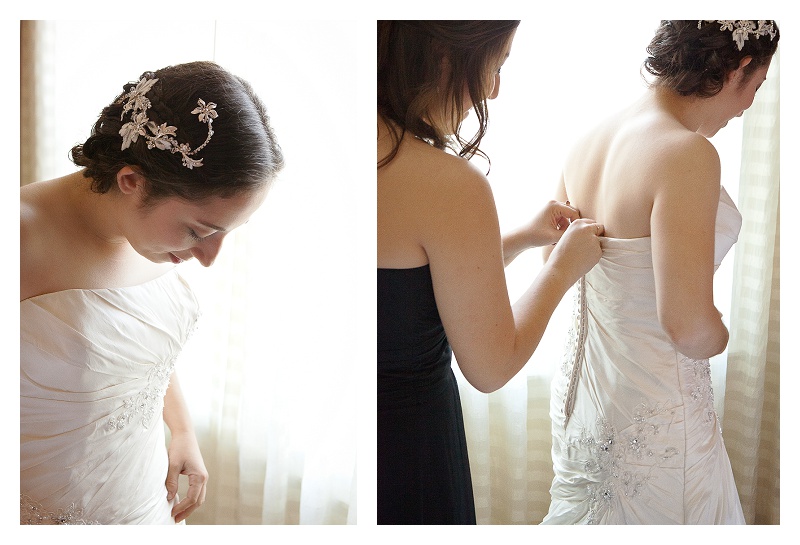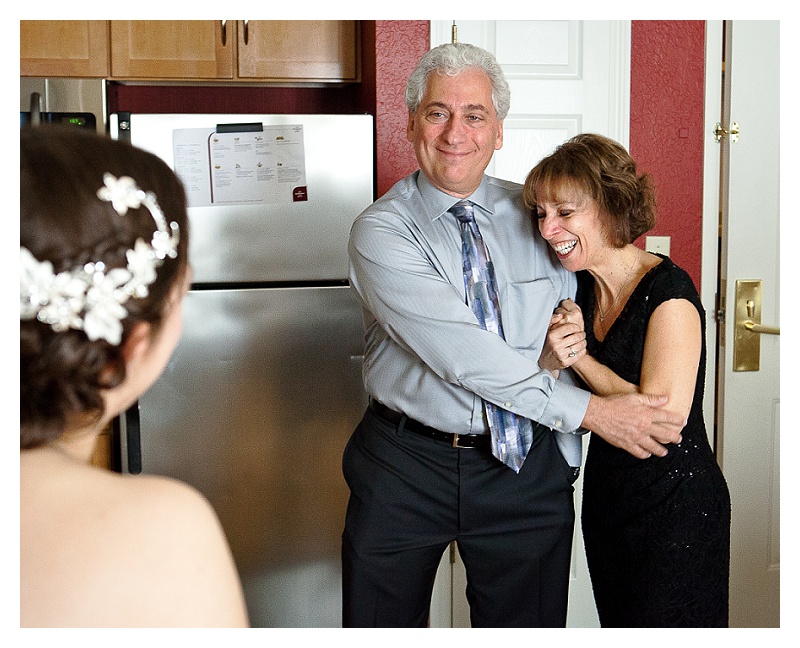 This response from her parents is just about everything a daughter could ask for on her wedding day.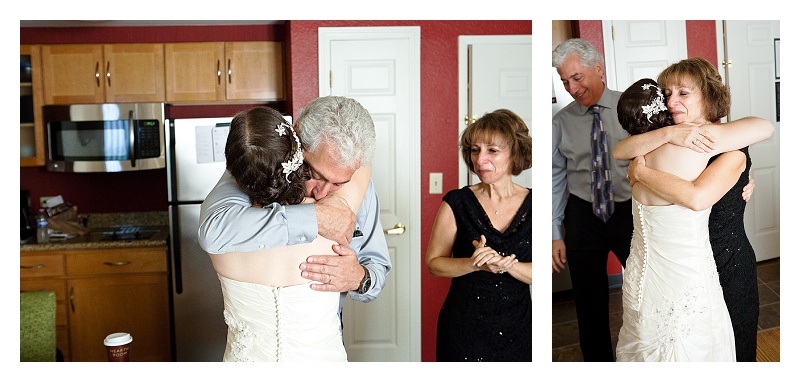 Bustles are never as easy to tie as they seem.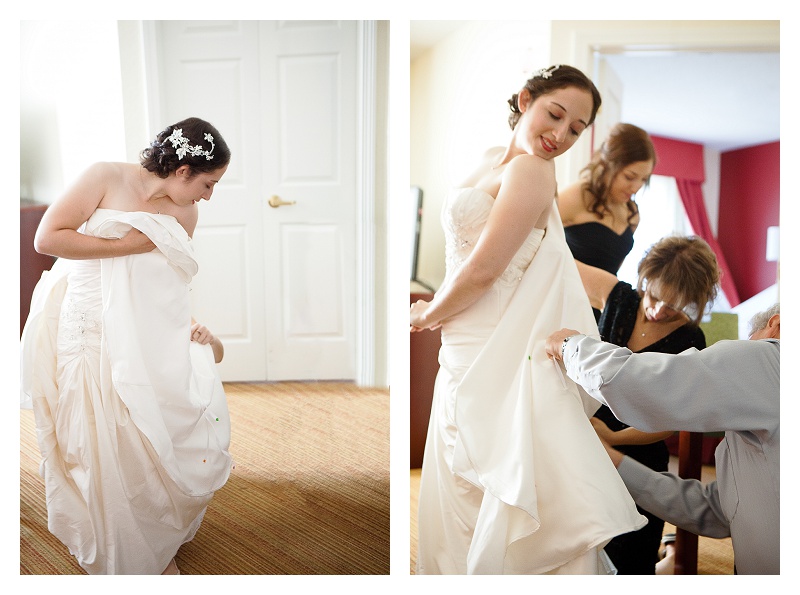 But, with the help of a call to the bridal shop, and the entire family, it bustled beautifully.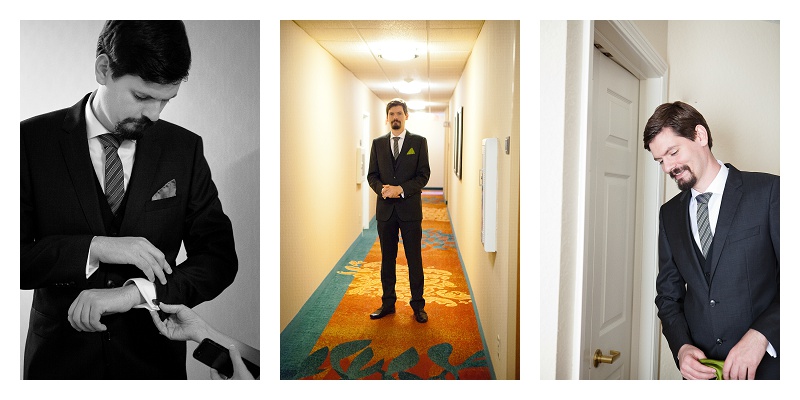 Meanwhile, Dylan waited, oh so patiently to see his bride.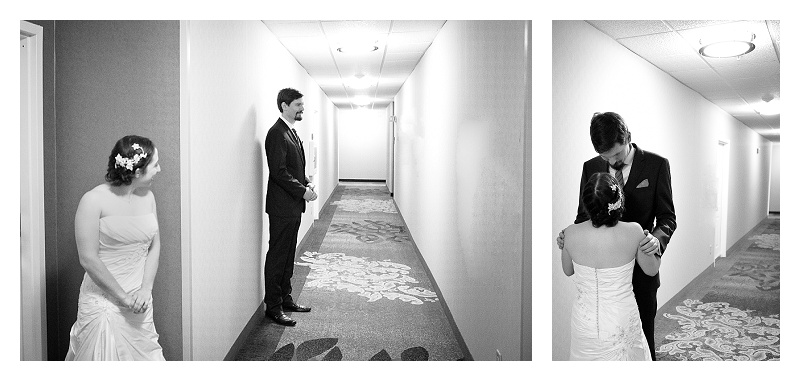 These faces are why we do first looks (even if the bride and groom spent every moment of the morning together before putting on the dress).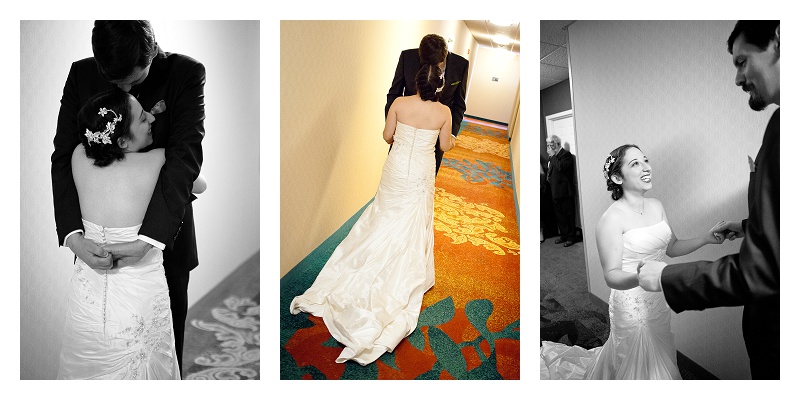 Come back next week to see Emily and Dylan's gorgeous Jamaica Plains ceremony and reception.