When I first heard from Ansel's mother it was two weeks after he was born.  I found her first email illuminating.  She wrote, "While I didn't think I'd want professional newborn photos, having him here now makes me want to capture the memories!"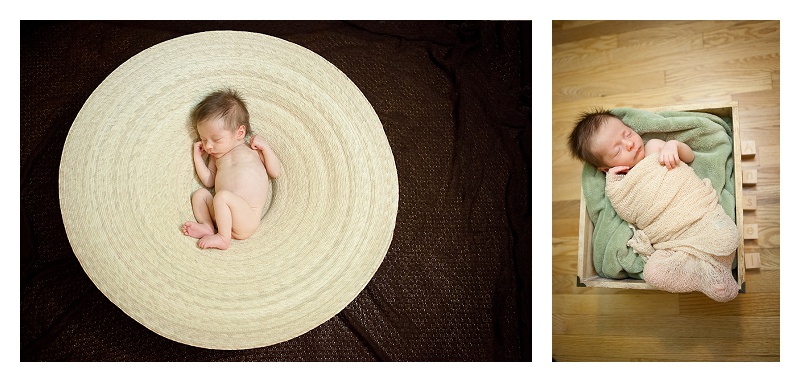 This is exactly why I do this job.  I feel honored to capture these tiny fingers and toes at the moments when families are first meeting and everything feels so new and special.

Newborns change so remarkably from week to week and most certainly from month to month.

When I come to show families their photographs only a couple weeks after taking them, I am always amazed by the new little person the same family now holds in their arms.
Having just spent hours editing these images, I've had the honor of seeing their little one from myriad angles, up close, and far away.  Yet within a number of days another new person is emerging.  It's truly amazing.
Ansel was an incredible baby to photograph, because not only was he adorable, but he was already chocked full of personality.  Though he had little interest in sleeping, he was highly curious about what we were doing.  His little eyebrows told a whole story.
I truly hope that having seen these photos Ansel's family feels like I have captured these early days of their firstborn son as they have seen him over his first month: sleeping, stretching, yawning.
We had so much fun meeting him and can only imagine how his incredible personality will continue to develop as he grows.