It's Today
On May 21, 2014
0
Comments -
Newborn
Nine months ago, Dorothy and I met up at Georgetown-Rowley State Park for a hike. We walked for hours talking about the kinds of things you only share with your very best friend. It was a gorgeous day and I can still remember the scent of cedar as our boots crunched over the trails. Before we parted, Dorothy said, "Oh, before you go, there is something I want to tell you." She didn't need to say anything else, I just started crying and hugged her while shouting something super eloquent like "Really?! Really?!" That's how I learned my best friend was pregnant on the very same day she found out the amazing news.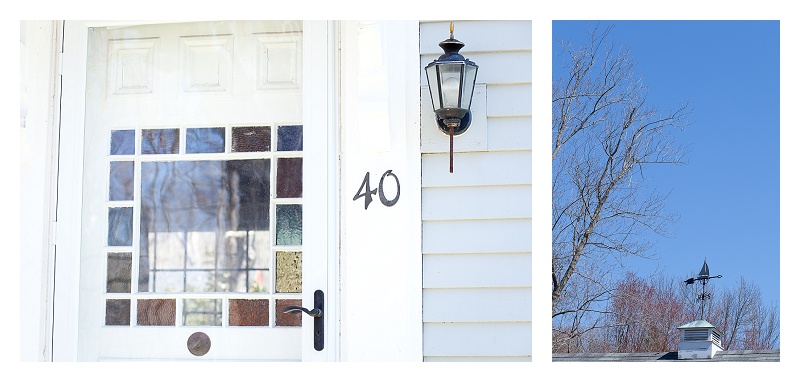 Since then, it had been nine months of anticipation.  Dorothy and Alex had prepared everything that could be done: reading the books, taking the birth class, cooking and freezing meals, hand crafting mobiles, the baby's blanket, the crib, and hanging shelves full of books from those who love this little baby already. (For more images of the of all the preparations you can see the maternity photos here and the baby shower photographs here.)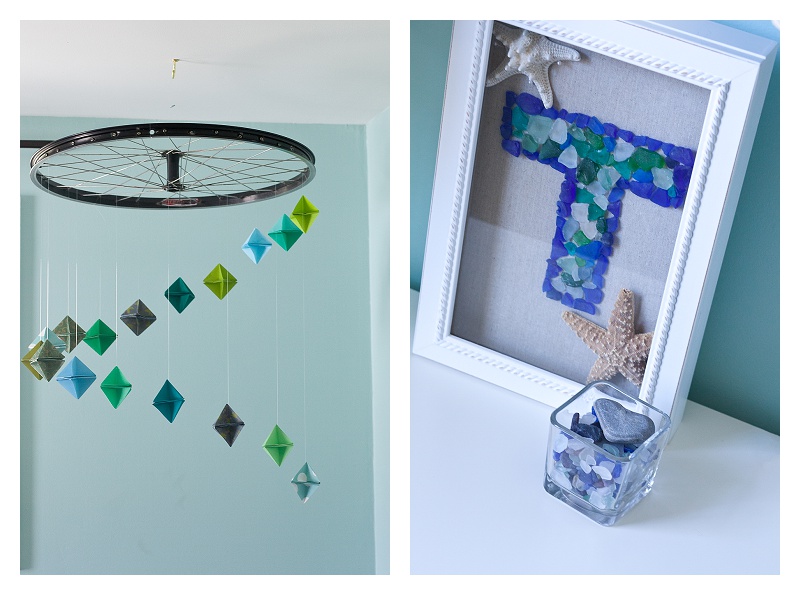 Since I can remember the Trippe's have always been a part of my family's community.  They are not family friends; they are family.  Growing up, I used to hear the story of how my mother was in the room when the two youngest Trippe children were born.  They retell the story of how in their sleep deprivation my mother and their father, Mike, tried unsuccessfully to convince a laboring Mary Kay to name the baby Trina Thomasina Trippe (Clara Mary was a much better choice) and about Mary Kay almost biting my mother in the middle of a contraction.  For this reason, it seemed incredibly normal to me that best friends would be present at the birth of their children, even in the room.  However, when I mentioned to my dismayed husband that I hoped to be at the birth center, in the waiting room, at the birth of baby Moerlein, he wisely suggested I should probably check before driving up at the first news of labor. Maybe not all families feel the same way about friends in the waiting room.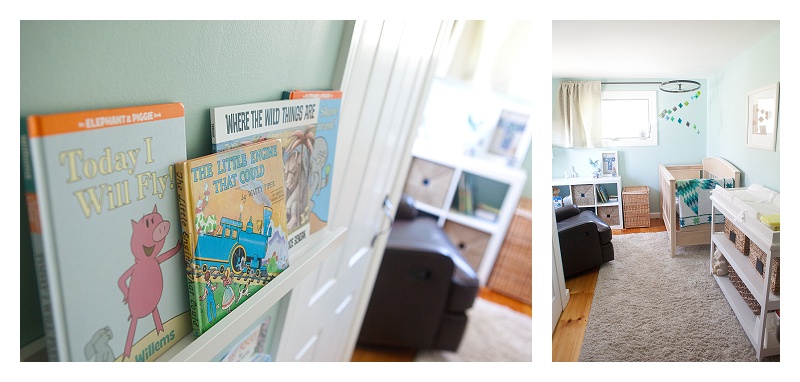 Out to dinner one night, I "casually" brought this up to Dorothy.  Emphatically, she grabbed my arm and said, "Oh thank goodness, because I really want you to be in the room."  Somehow the universe really did perfectly match us as friends.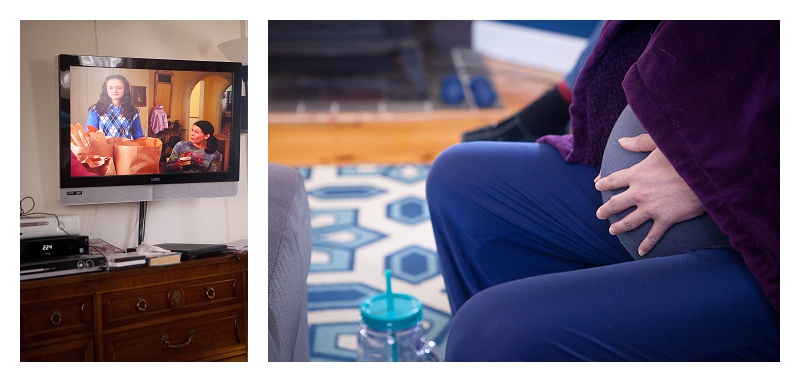 For weeks, I excitedly checked my phone every time it vibrated.  My amazing co-workers heard me talk about it every single day (they really are the best).  I checked and recharged my camera equipment every night before bed to make sure I would be ready for a call in the middle of the night.  In the meantime, Dorothy was as calm as I had ever seen her.  She was ready, but waiting patiently.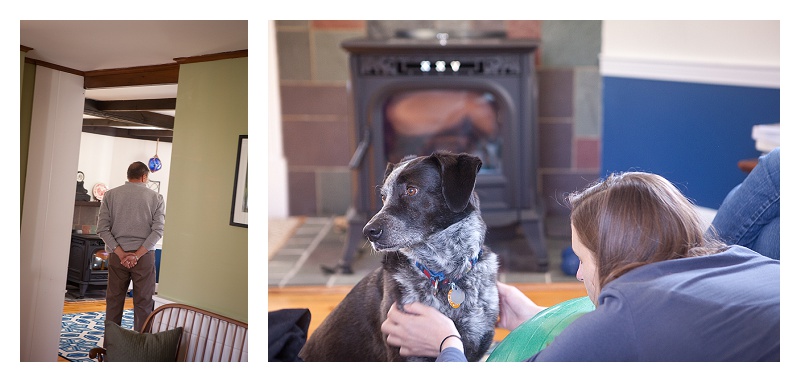 Finally, on Sunday, April 20th, I got the call.  "Come on over when you can, we are watching Gilmore Girls and timing contractions."  A major life moment has never happened without Gilmore Girls.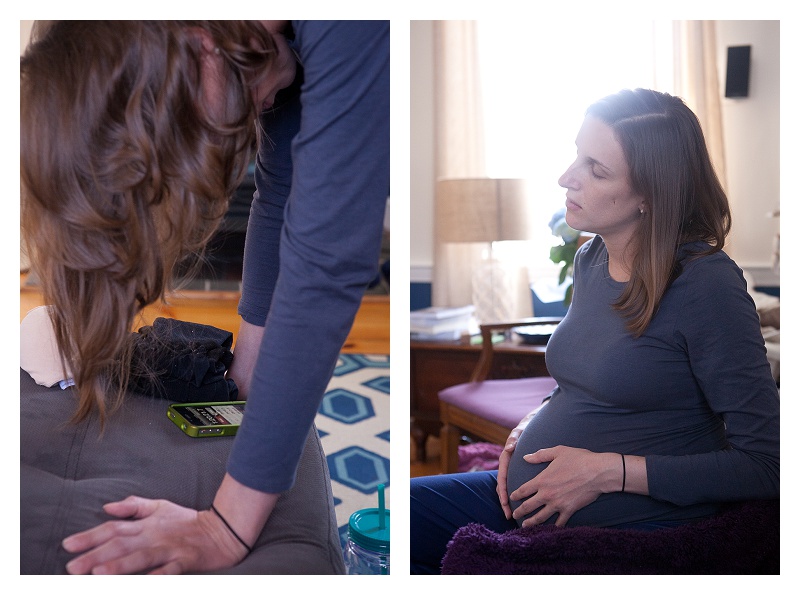 After many hours passing on this gorgeous spring day, there was an hour of contractions five minutes apart.  Alex called the midwives.  The next time they passed through these doors there would be a new member of their family in their arms.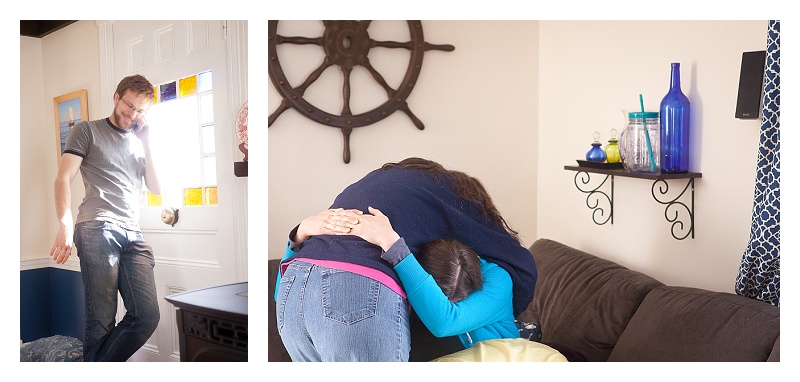 On our way to the Coastal Family Birth Retreat, Alex only ran one red light, which I think must be a record for a father-to-be.  I had no laboring mothers in my car and I wanted to run them all.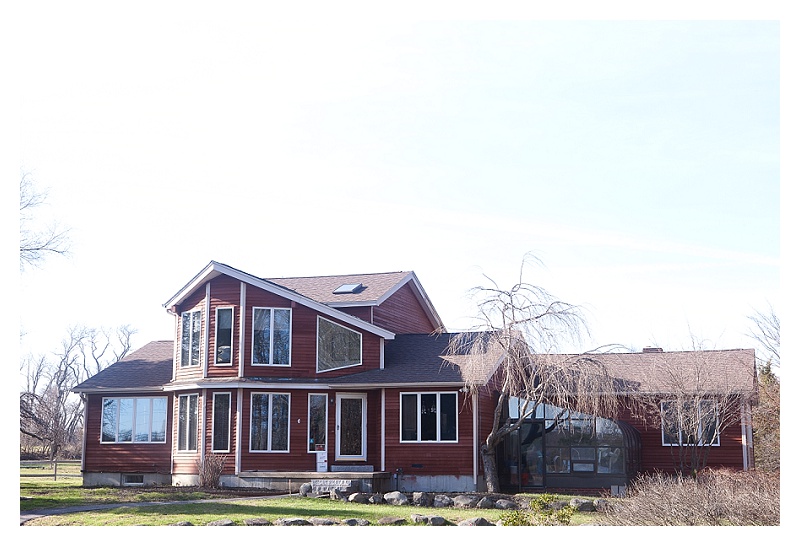 Dorothy and Alex are one of those couples who give you faith in marriage.

Watching them this day, I was astonished by their care for each other, and certain that they will be the most incredible partners for each other and parents to this child.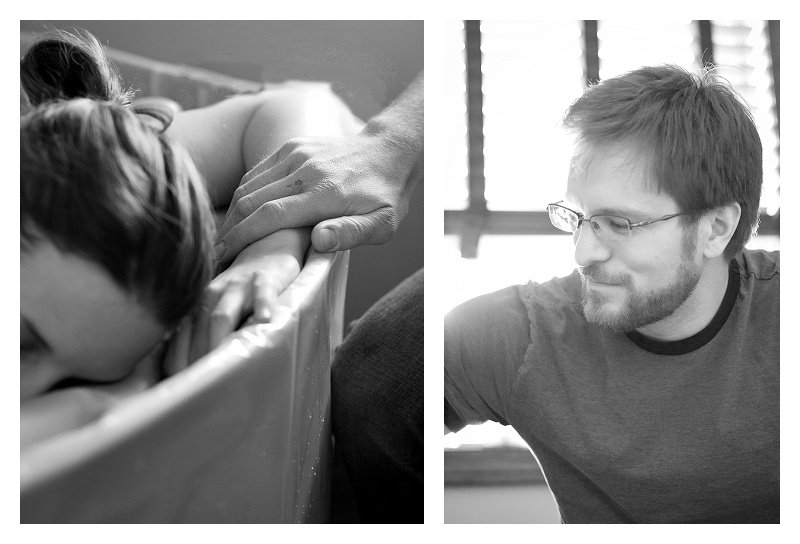 I am honored to be their friend.
 Only Dorothy could make labor look this pretty.


Dorothy amazes me always.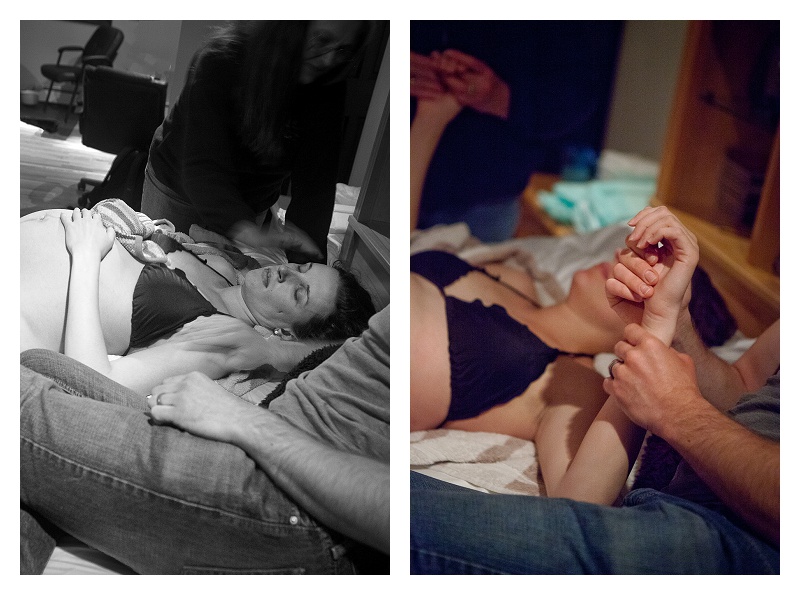 I have never witnessed anything like the strength she demonstrated throughout these twenty-one hours.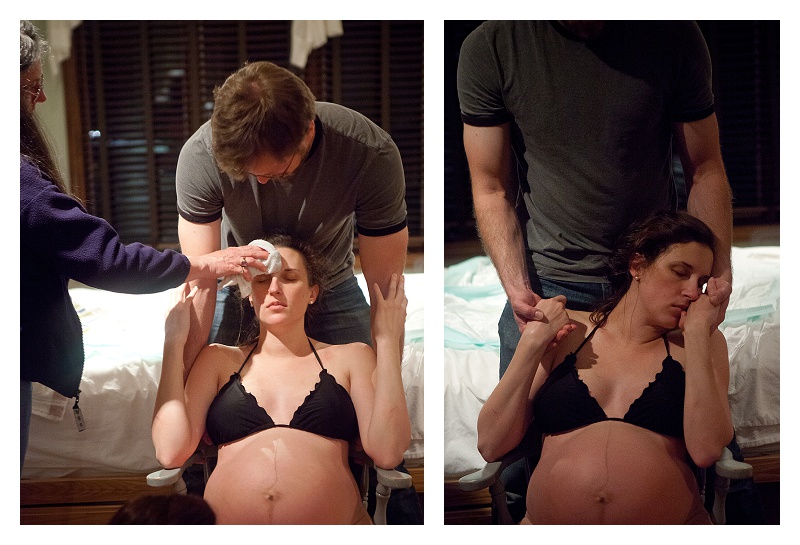 The care Dorothy's parents and Alex displayed throughout the day restores ones faith in how remarkably powerful love can be.
He has arrived.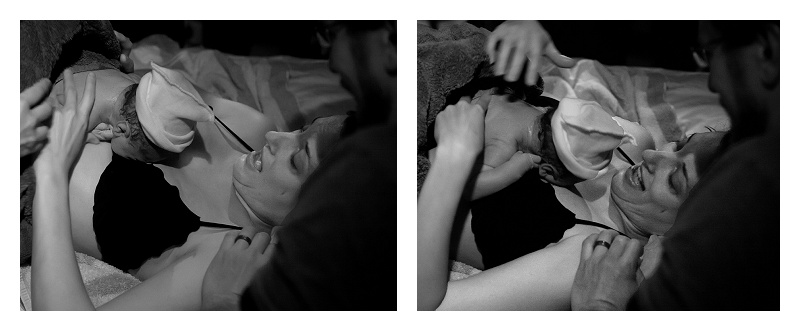 First family portrait.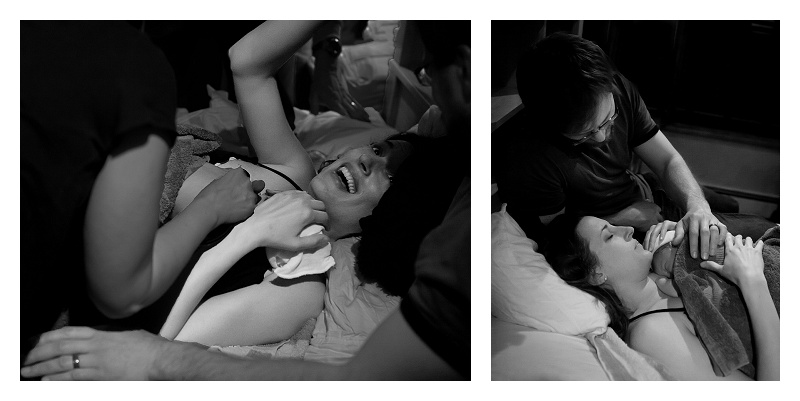 This has been one of the most surreal and fantastic experiences I have had in my life.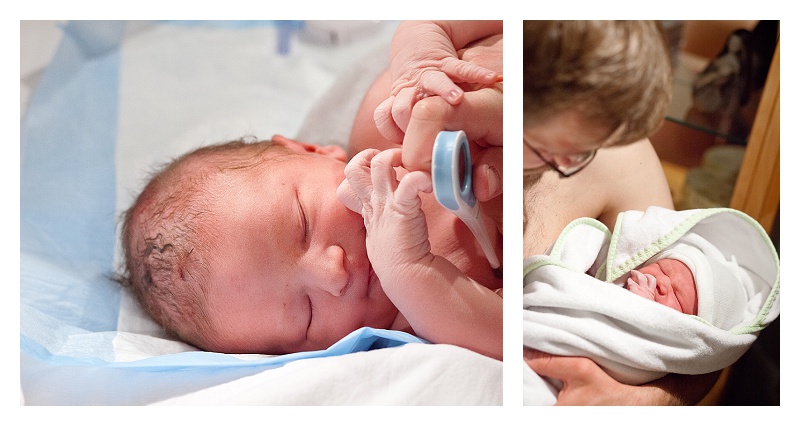 I am so remarkably grateful that Dorothy and Alex let me be a part of this indescribable experience and let me try to tell it through photographs.
Welcome to the world: Theodore Douglas Moerlein.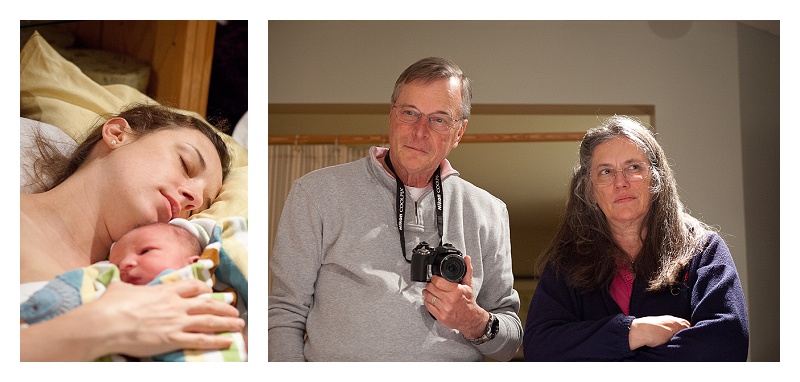 You are already loved endlessly.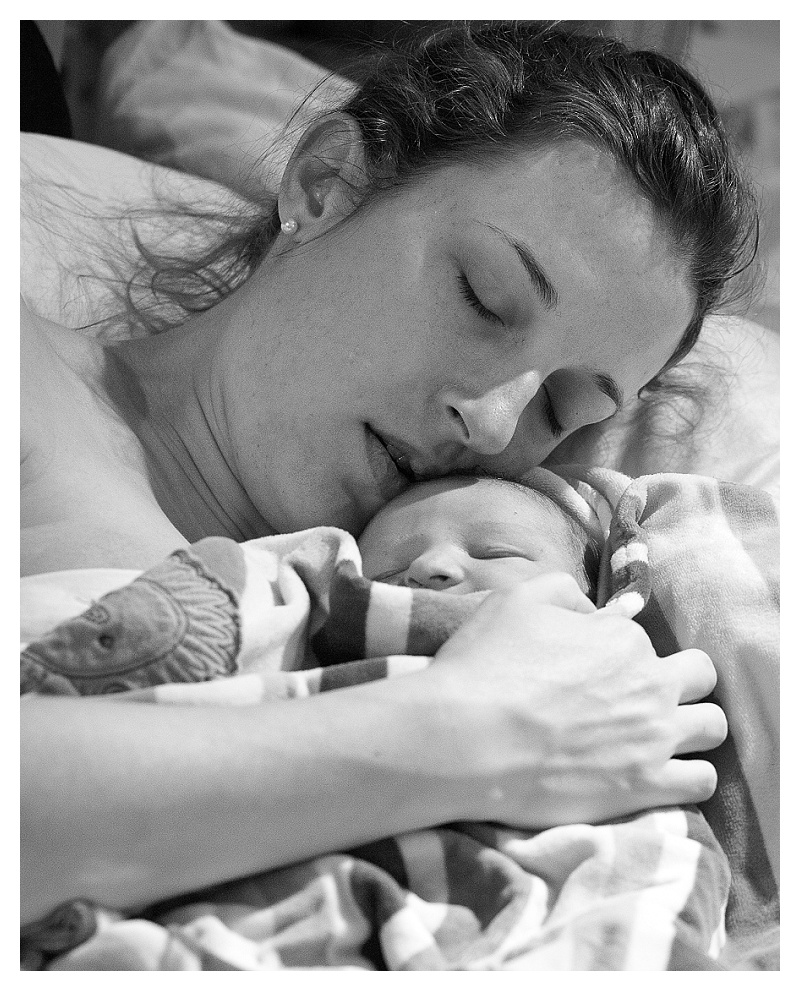 Stay tuned for newborn photos, coming soon!