Astonishingly, one year ago, I woke up to this morning dawning over the Grand Traverse bay and the start of one of the best days of my life. Getting to marry the man I love more than anything was both the culmination and the continuation of moments big and small which reinforce that he is my perfect partner. Looking back on the day, I'm amazed by how incredible it was from beginning to end. I was in one of my favorite places in the world, with the people I love best, enjoying unbelievable food, playing lawn sports, and sharing all of the love and happiness with a group of some of the most generous and supportive people I have ever known. I feel so lucky. Now that it has been a year, I wanted to share a few pictures as a way to thank everyone who came from near and far to support Jason and me, but truly who have been there every step since the very beginning. We couldn't have been more grateful to spend this day with those who could make it all the way out to Northern Michigan, and also all of those who were there in spirit and made our day so special with their well wishes and kind words. We are truly the luckiest couple I know.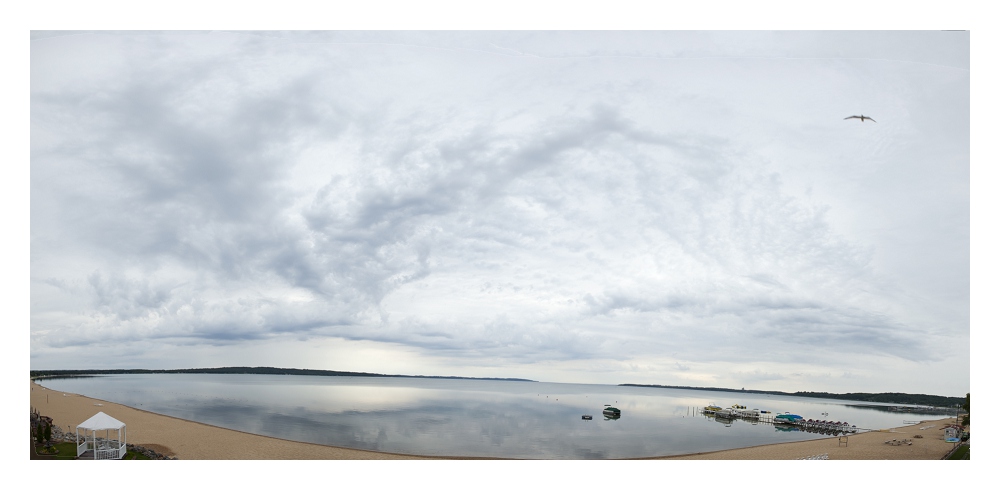 The morning was exactly what I had imagined. My matron of honor, Dorothy did my make up. Our good friend, Michelle did everyone's hair and made everyone look like such a gorgeous version of themselves. We then went to Snow Moon Ranch, where we had a leisurely morning of laughter, primping, and sharing of stories that bond us. I still can't thank the owner, Juliet, enough for all of her kindness and hospitality as she opened her home to our family. She made the entire day and location so warm and welcoming.

After a year and a half of planning, I love seeing all the details come together. From the mason jars my mother saved all year, to the dress Dorothy, my mother, and I found on a gorgeous day on Newbury Street in Boston, to the shoes that I finally let myself splurge on from BHLDN (they were absolutely worth it and I wore them the entire night and never changed into my flats!).
The first time I saw my husband-to-be, was a moment I can't put into words. Thank you to Chandra at Hitching Post Photography, for making sure that I don't have to because it is all captured here.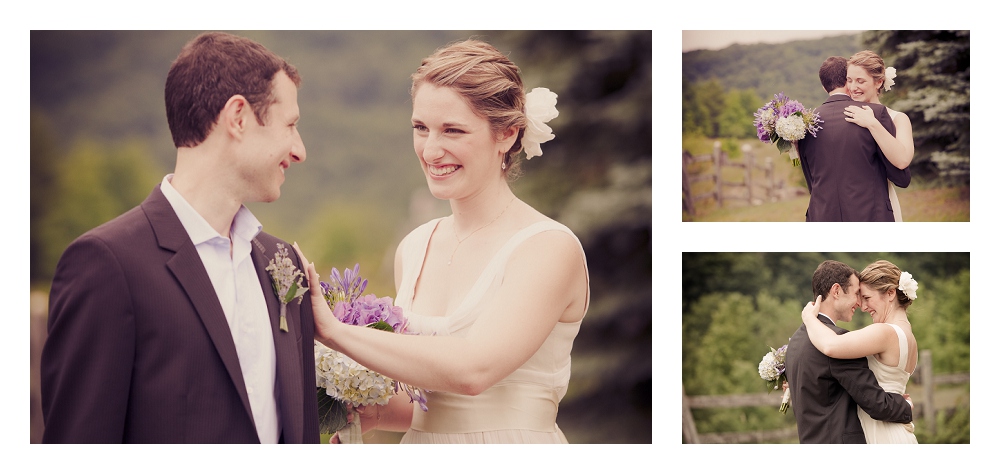 The ketubah ceremony was one of my favorite parts of the day. Signing the ketubah we had written surrounded by only our immediate family and wedding party, we felt so profoundly moved to have such love around us. The photos from this ceremony are some of my favorite of the day, but one that is dearest to my heart is this one of my grandmother and Jason. After we signed the document, my grandma turned to Jason and welcomed him to the family. Here they are both signing "I love you." I tear up every time I see this image. These are the moments that if you are lucky enough, your photographer immortalizes. These are the moments I always hope I capture as a photographer and I feel so lucky this one is saved forever.

The stunning flowers were perfection, done by Marla. She was so much more than a florist and it was my pleasure to work with her. She thought so deeply about us as a couple and the little details that could make our wedding uniquely us. From the centerpieces, to the wishing tree, to the small tasteful birds, she made the day look effortless, relaxed, but absolutely gorgeous.
Around my bouquet, we tied my grandmother and grandfather's rings. I felt like I was walking down the aisle with their love.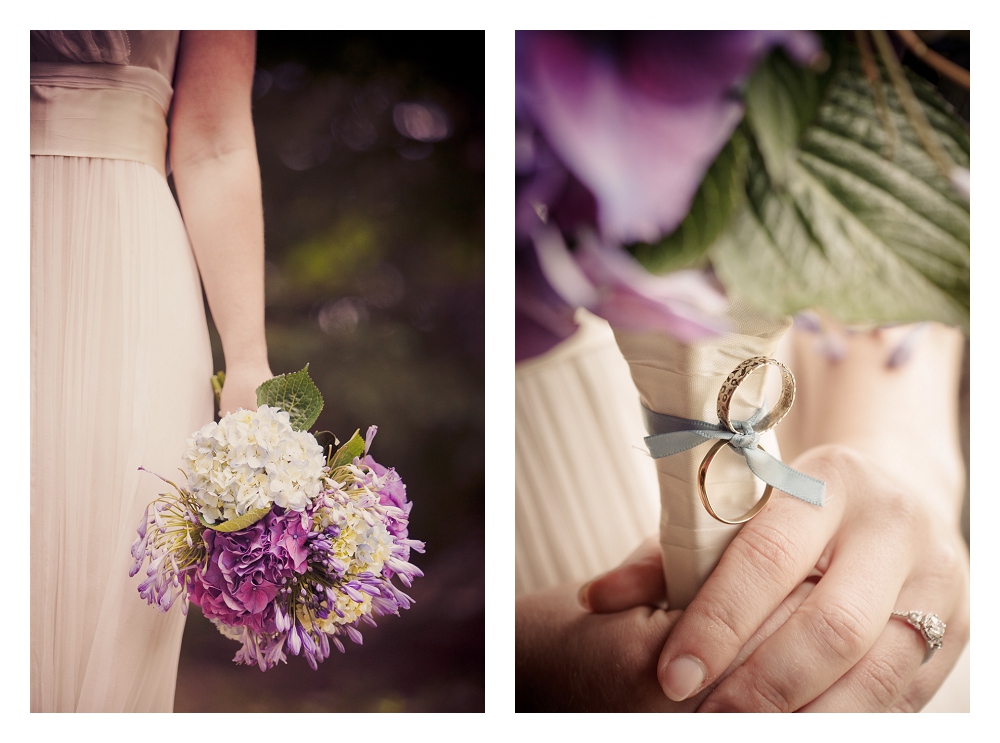 Our ceremony was led by our dear friend, Neil. From the reading of the ketubah, to the sharing of letters we wrote to each other, to the seven blessings we had written, the ceremony was filled with laughter, tears, and overflowing with love. I don't think there was a dry eye in the house.
As I stood under the chuppah, I was equally astonished by my great good fortune to have found the love of my life, and to be celebrating with a group of people who have loved and guided us through so many challenges and joys. Each person put their stamp on that day. Rachel and Meli brought us lace from Paris, where Dorothy and I first bought wedding lace for her sister's wedding dress. We drank the wine Jason's father selected, from Jason's grandparents' kiddush cups. Our chuppah was held up by Jason's uncles, and my "second parents" Mike and Mary Kay. Taking care of me as they always have, Mike held up the ketubah as the breeze tried to knock it over and Mary Kay kept my veil from getting stuck in the branches. I gave flowers to my mother, grandmother, and "little sister", Clara, from my Grandmother's vase, to thank them for shepherding me as I grew into a woman who could love this deeply. Jason stomped the glass in the sleeve my mother sewed, on the butcher block my grandfather had made (look at how high his leg goes!)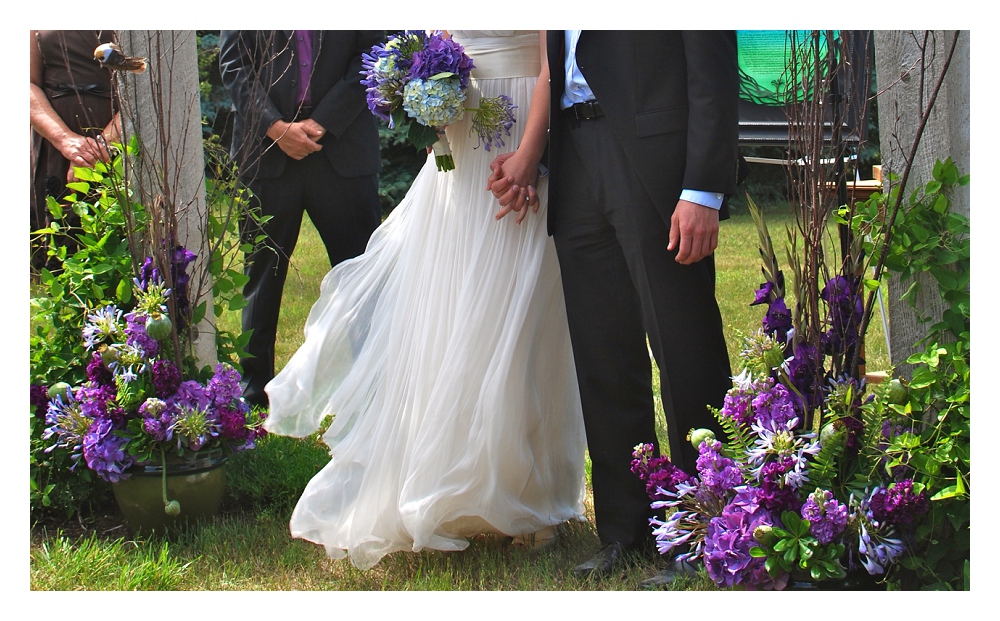 We're pretty happy.
Our family: sibling and parents.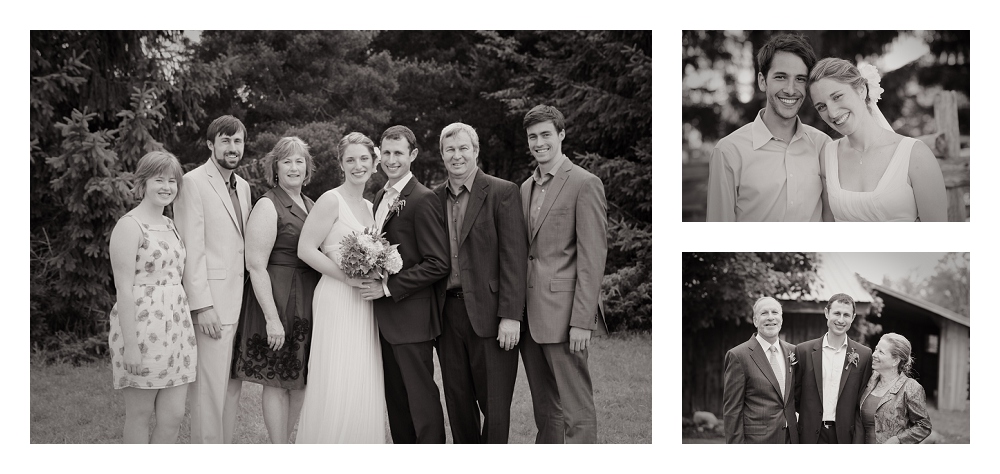 My mother always told me that friends are the family you choose. These individuals, from my best friends since age 8, Kristin and Stacy, to our dear friends from our time together at Tufts, to the community we formed at Harvard Law School, truly brought this celebration to life. My bridesmaids were escorted down the aisle by their husbands. Seeing these women I love so deeply, having found their match and the happiness that these awesome men bring to them fills my heart.
The reception were filled with toasts, both hilarious and moving. I have rarely laughed and cried so much simultaneously. You can see the reaction to the appropriately inappropriate best man's toast here.
Each detail was perfectly us. From the three fantastic flavors of pie (I really don't like cake), four truly incredible ice creams (actually the best ice cream in America), to the music of Rachael Davis, every moment was bursting with happiness. I could not believe when Rachael agreed to be a part of our day. We love her music so much, and she even learned songs important to us for our ceremony. In our home, we listen to Rachael all the time and still feel so grateful for the ways she made our day so special.
People danced with gusto all evening in the barn under the paper lanterns.

Truly one of the most magical day of our lives.

Thank you to everyone who made this day possible. Our most sincerest appreciations to Orchestrated Grace for choreographing and guiding us through a planning process that created not only a day that we will never forget, but also an event that brought our community closer together in so many ways. Also, to Hitching Post, whose gorgeous imagery means we will forever remember the details, the moments, and most of all the joy.